Using Caution Over The Holidays
There's no question that Thanksgiving and Christmas are two of the busiest times of year for travel. With an estimated 48.7 million Americans traveling this Thanksgiving, voting to stay at home and off the highways is an easy decision to make for some.
For others, traveling over Thanksgiving means more opportunities for the the law to notice driving violations, from speeding to drinking and driving. As many people know, the Wednesday before Thanksgiving is nicknamed "Blackout Wednesday" for being one of the biggest drinking days of the year. This night alone causes more than 400 traffic deaths each year occur between Blackout Wednesday and Black Friday.
To try and stay off cop's radar and safe out of the courtrooms we've got a few tips for you this holiday season:
DON'T DRINK AND DRIVE – Stay home, sober up.
DON'T TEXT AND DRIVE – It can wait, we promise.
Leave Early – If you can leave a couple days early and beat traffic, do it.
Leave Late – Same thing, if you can wait out the traffic, hang out with Mom a little longer.
Take Your Time On the Road – This isn't NASCAR, quit driving like it.
Hopefully, if you keep these five things in mind over the holiday, you won't need our help after the holidays are over. However, if you do end up in a bad situation and need help, give us a call at 252-757-3300 and we will defend you as your attorneys Greenville NC. Visit our contact us page to reach out and learn more!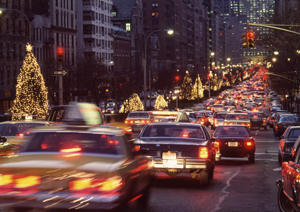 Do you have a case?
Call 252-757-3300 or fill out and submit the form below.