Seeking part-time custody of your child? Want full custody of your children?  Is your spouse violent to your child and you want their parental rights revoked? Is your spouse moving and trying to take your child? Whatever the case may be, Owens, Nelson, Owens & Murad, P.L.L.C. is here for you. We are experts at child custody law.
Our attorneys have been working in family law for 60 years. If you need help getting custody of your child or children, an attorney at Owens, Nelson, Owens & Murad, P.L.L.C. can represent you throughout the case. Consult and hire one of our attorneys to get custody of your child. Our goal is to make your child custody case as simple and as quick as possible. We will thoroughly walk you through the whole process from start to finish.
Child Custody
In a joint legal custody, one of the parents has sole physical custody. The child lives with this parent.  The other parent has visitation rights. At Owens, Nelson, Owens & Murad, P.L.L.C, we will go over visitation options. This includes how much time and how frequent the parent with the visitation rights will get to see the child. Sometimes, visitations must be supervised, meaning your spouse may not be able to keep the child alone. "North Carolina family courts decide child custody issues based on what it believes to be the best interest of the child."  This standard is based on the following factors: the history of domestic violence, the overall safety of the child, the current living arrangement of the child, the relationship of the child with each parent, each parent's ability to care for the child, and whether a stable home will be provided for a child.
There is legal custody, physical custody, and joint and sole custody. We will review over each of these terms with you so that you are familiar with the terminology during the court case. With legal custody, a parent can make important educational, religious, and medical decisions for the child. The parent with physical custody has the child living with them.  In some cases, there is joint physical custody. Most of the time, the child lives with one parent and sees the other parent during visitation. Joint custody occurs when both parents have a form of custody.  If just one parent has custody, there is sole custody.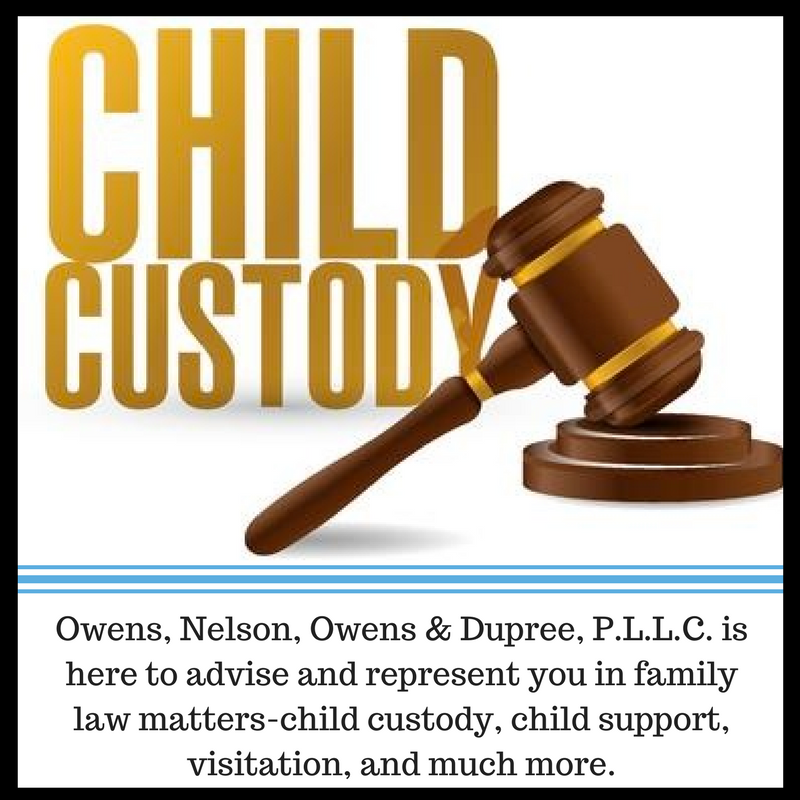 We Are Here To Help
Let us provide you with full-service legal advice and representation. We will discuss the matter in depth with you so that you know how North Carolina child custody law goes. We will then help you pick the arrangement that works in the best interest of your child. There are several options that we will present to you. We will explain how joint legal custody, primary custody, secondary custody, visitation rights, child support work.  We will explain how the court processes the case and what to expect at the hearing.
If you are trying to get custody of your child, feel free to give us a call at 252-757-3300 or come by our office at 201 W. Third Street, Greenville, NC 27834. Don't wait, we are ready to help. Our law office is located near both the state and federal courthouses in Greenville.
Do you have a case?
Call 252-757-3300 or fill out and submit the form below.